Indexers



Indexers are used to rotate and position crucibles of multi-pocket e-beam guns.
Shutters



The complete Telemark shutter package consists of a 19" control unit for two shutters,an electro-pneumatic actuator and the shutter blade with rotary vacuum feedthrough. There are various feedthroughs available, for 32mm or 1" holes or with DN 40CF mounting flange. A second shutter without control unit can be ordered at the same time or later as an upgrade.  
Feedthroughs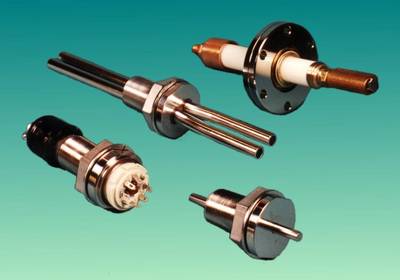 We offer High Voltage-, water and octal feedthroughs for the coil current or other devices, made by Telemark or magnetic fluid rotary feedthroughs made by our partner Moretec.
Telemark feedthroughs are made for 32mm or 1" holes or can be delivered with a DN 40CF flange for UHV applications.
Moretec feedthroughs are available in many sizes-for more information please have a look here.